Diploma In Multimedia
Diploma in Multimedia is a two-years undergraduate program that deals with the study of the presentation of text, pictures, audio, and video with links and tools 
2D & 3D Character Animation
This program will extract a creator in you, creator means giving life digitally to the objects with the technology.
Advance Visual Effects
DACE ACADEMY's program in Visual Effects (VFX) is the most renowned program. VFX is the process by which realistic imagery is generated by manipulating the live-action footage
3D Stereo Conversion
Stereoscopy creates the illusion of three-dimensional depth from given two-dimensional images. It's time for the world to change into 3D, nowadays most international films and some national films are coming in stereo 3d, and in the near future, we are going to see all the action including news, soap operas, reality shows, sports everything in stereo 3D.
Graphic & Web Designing
This program is all about giving you the necessary skills for your career as graphic & web designer
Audio & Video Editing
The course includes Sound recording, editing & manipulation, applying effects, etc., Video recording using the camera, capturing, editing, and exporting to the final video.
Top Animation training institute in Vijayawada
Within 18 months of graduation, over 90% of our students begin working in their chosen field. Those who work in the animation, visual effects, video game, and film industries have their names in the credits of popular movies, TV shows, and games. We love seeing our graduates appear on the screen, and the entertainment industry is always looking for fresh talent. 
The project involves creating a short film using 3D modeling and rendering software. The student has to design the characters, environments, and movements of the film, as well as edit the sound and music. The student hopes to showcase their skills and creativity through this project and gain feedback from their peers and instructors.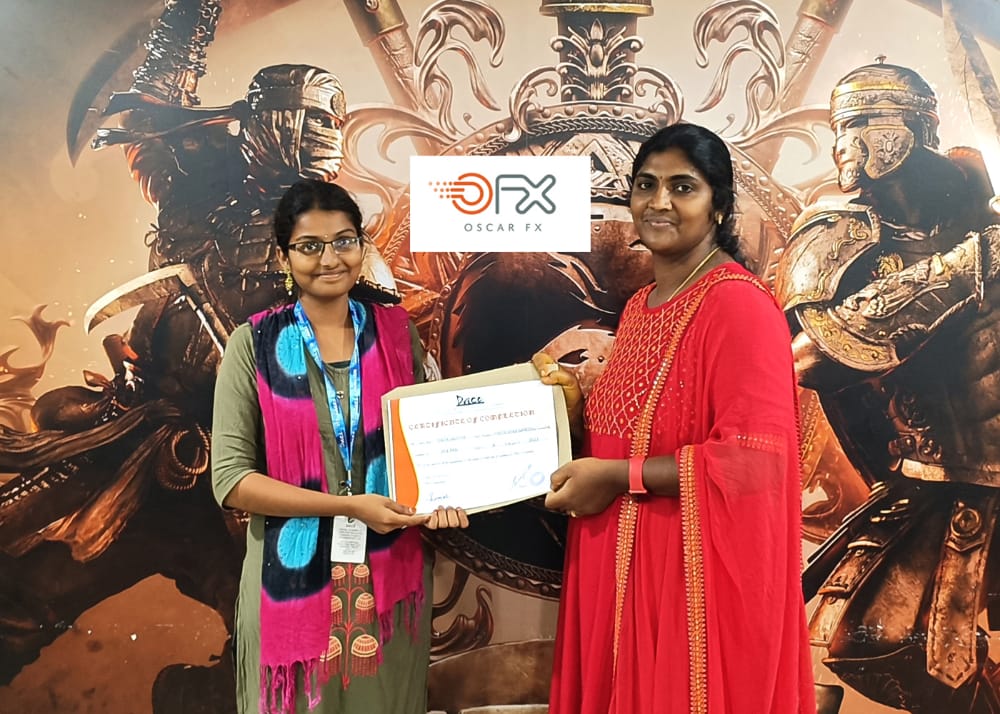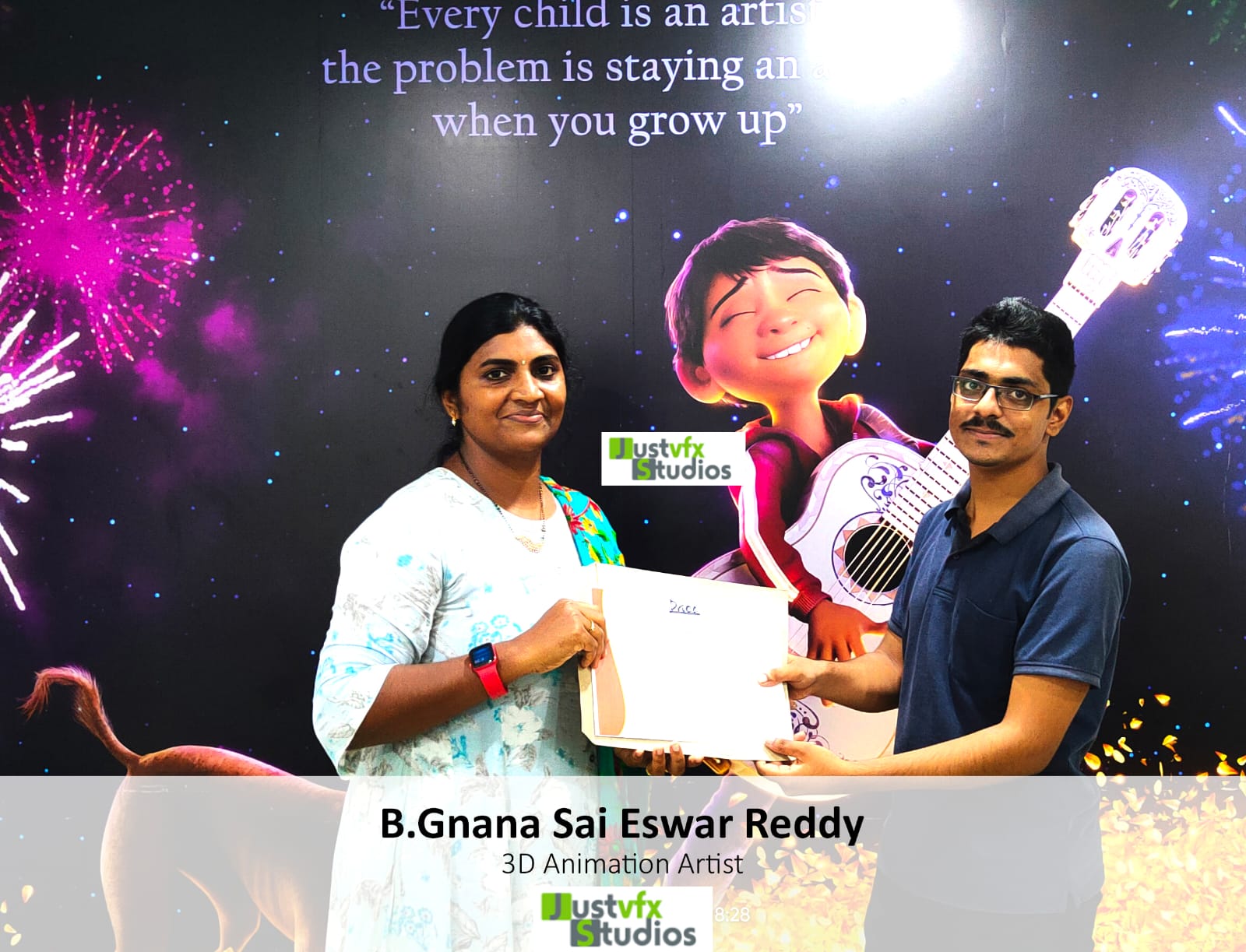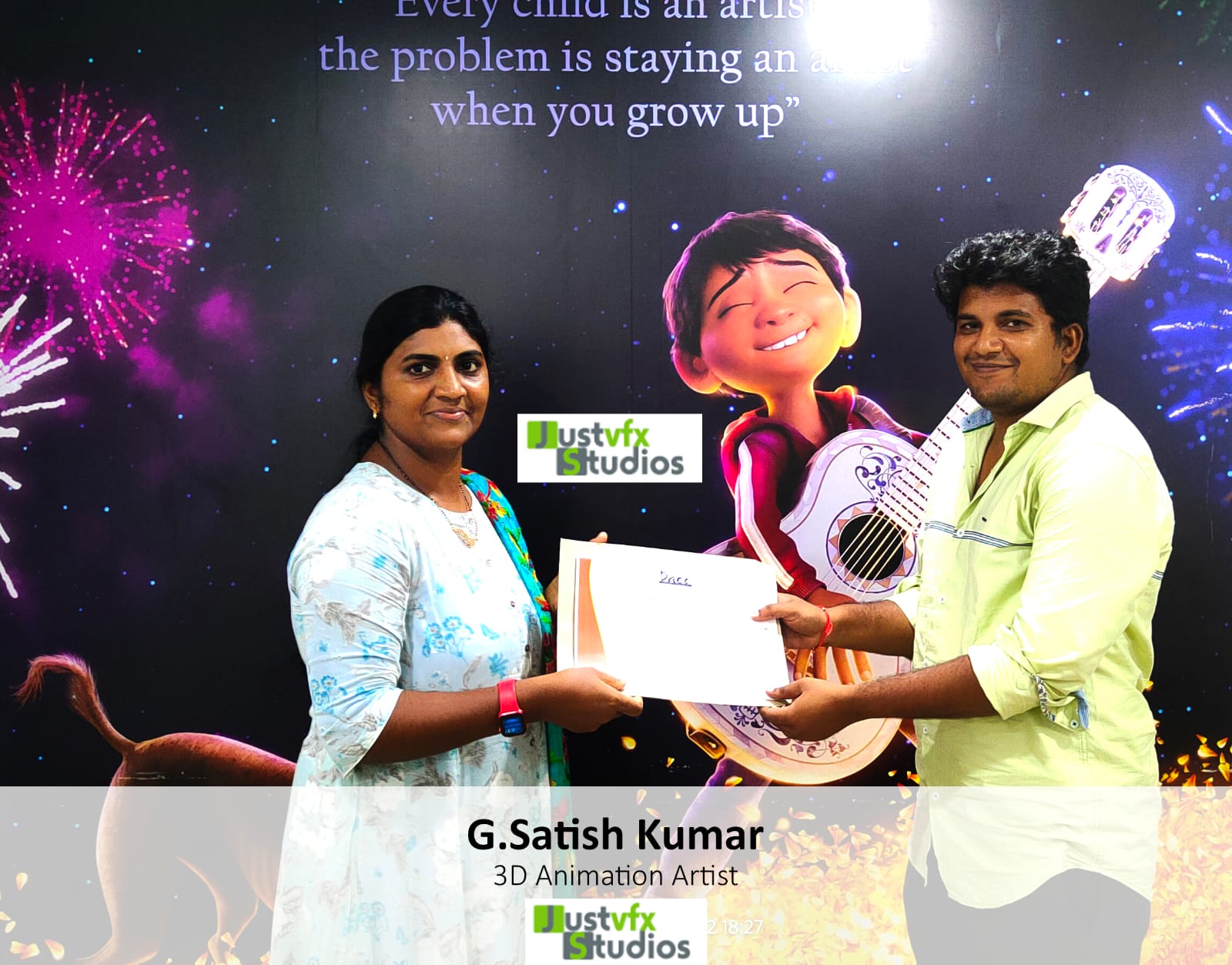 Studying at Dace Academy will change your life, and open you up to a world of new mentorships, friendships, and opportunities. From your daily experiences in the classroom and fun activities in the city of Vijayawada, the year you spend with us is one of both serious work and play as a creative person. Though you come here to focus on your particular area of study, you have many opportunities to collaborate and learn from student's & professional courses making your experience unique, diverse, and well-rounded.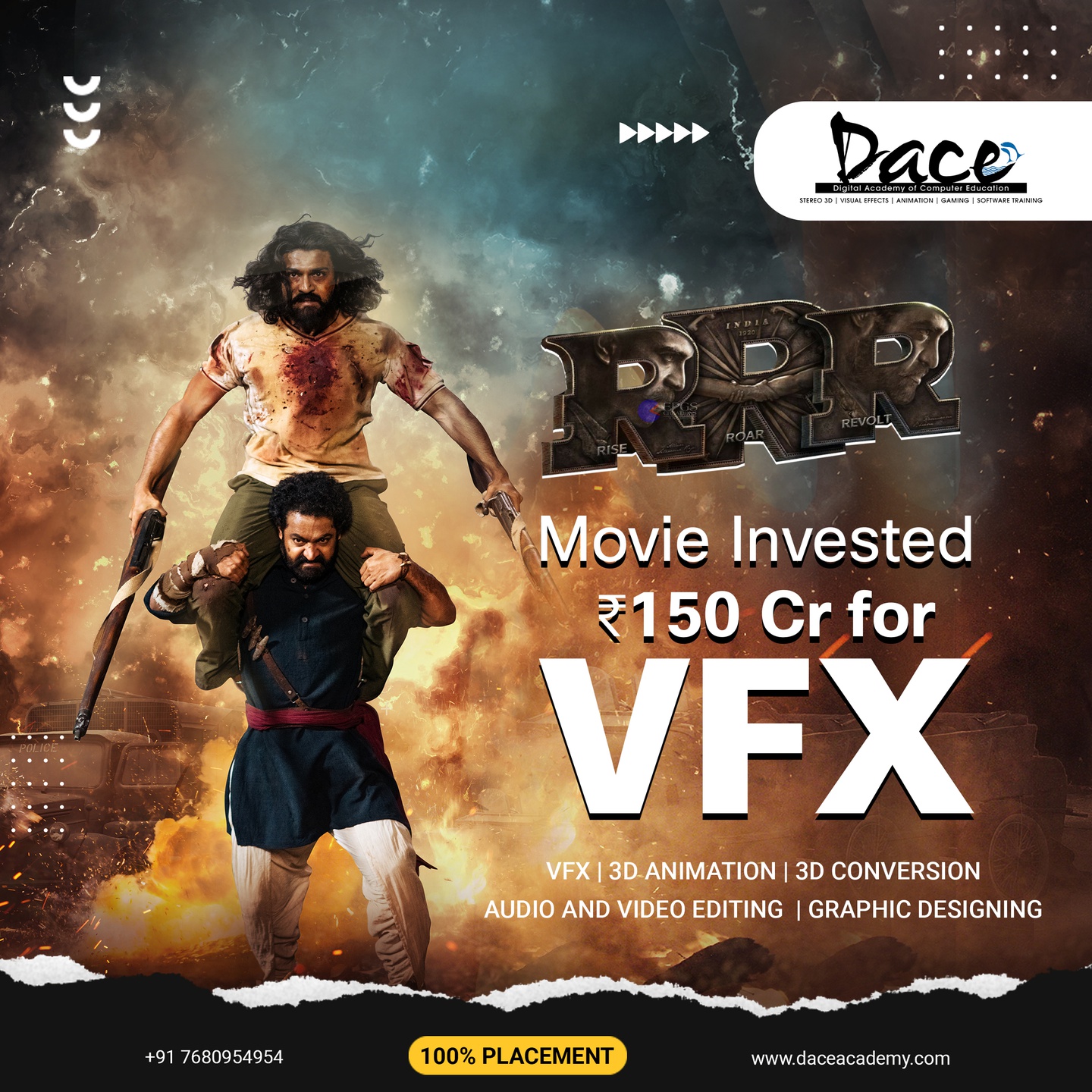 Dhanalakshmi Lakshmi
2023-03-21
I am student of 3D Animation at Dace Academy. the technical team very supportive.they are always flexible and willing to take the students opinions.and try to make the class suitable for our situtaion. The classes are always step by step and if there is a lot that we dont understand,they give us time to work on it. If you ask for feedback or follow up after class they will give me time to talk one on one
The worest instuite i ever seen. Fee matram siggulekunda aadukuni tesukuntaruu management sari ga chusukoru fee kattienchukuni holidays estaru malli kotha batch start ayaka pelustaruu edi emi logic ooo teyledhu okaru aa vuntaru teaching cheyatanaki ayna class lo ney vuntaru morning nunchi evening daka maku doubts chepatanaki inko teacher vundaruu em chestarooo emo anni dabbulu tesukuni waste na kodukuluu maku doubts vastai evaru clear chestaruu ayna appudu class lo ney jeevestaru.don't prefer this institute waste learning institute e reviews ani kuda fake aadukun i tesukuna reviews students degra force chesi tesukuni reviews
Excellent coaching..
Wate of time and waste of money... There is no value for this certificate... Course period is 1year.. but they complete the couse in 6 months with only basics. no one will get minimum knowledge to survive in this feild. The photos and 5 rating publicity is fake.. lot of people are suffered after joining in this academy.
Hi This Syam I'm from Vijayawada,,My Qualification : ITI 《 DACE 》❤️ One of the best instute of in Vijayawada ,Because Good Teching,Technology's 👍 Supporting😇, Unstanding😊 Finally I'm Completed (VFX) Course And,, get a Job In [ROTO] Arist. In (OSCAR FX)❤️ Thanks you DACE Academy 🥰🥰❤️❤️....
Suresh Chowdary
2022-08-12
Hi this is venkata suresh im from Vjayawada (Dace) institute One of the best institute in the in vjayawada Finally im completed (VFX) course And get a job in (ROTO).in ( OSCAR FX)
Iam P Venu Prakash I completed +2 Iam interested in VFX course At first I don't know how to complete the course How to learn VFX... my friend suggested "Dace" academy in Vijayawada Next i approached it Madam guided me and helped to learn course I meet best faculty in DACE they are very friendly with us they thought Many things to me Institute was so nice 👍🏻 in DACE we can feel best atmosphere who are interested in VFX r 3d i can suggest dace academy Finally I got job in Hyderabad OscarFX In DACE they will provide 100% job placement THANKS TO DACE
I am prakash.I am completed iti. This is best academy Animation.I got job in Oscar fx company in hyderabad. Thank you dace academy for learning roto... I can interest to join your company Thank you.....